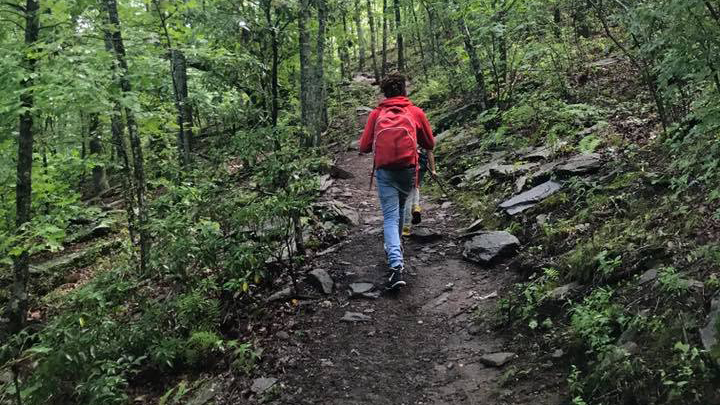 Starts at
$119
PER PERSON
Hike, Beer and local Flare
This Adventure lets you see why Western North Carolina and Pisgah National Forest are so special. You will get to pick from a series of hikes recommended to you by your guide based on season and skill level from 3-6 miles. Your guide will provide Lunch during your hike based on your preferences. After the hike, you will get to visit a local brewery off the beaten path [or something similar if beer is not your thing] and then visit one of the regions fun spots for an hour of so. [It can include shopping, a cigar, food, or any combination]
Perfect For
The couple who wants to experience the mountains but doesn't have a lot of time to spend.
Book
Pick up - Anywhere 5 miles from downtown Asheville [or the Airport] 8:30AM
Adventure lasts from 8:30 – til 4/5PM [8 hours]

Includes
Pick up and drop off
Guided Hike 3-6 miles In Pisgah National Forest
Lunch on hike
Stops for photos both on the Hike and during the drives
Snacks
Bottled water
Stop at local business to get a feel for the area
Total time: 8 hours
Hikes can vary in elevation – to get views most hikes have moderate elevation to get to the top of the Summit. Hike speed and length can be adapted based on experience and energy level of the guests .