So often the question arises; why do I need a hiking guide when all I need to do is "Google" the trails I might want to hike? Well, you can certainly do that with some success but here are some advantages to hiring a guide.
First, most guides have some type of Wilderness First Aid training if anything should ever happen on the trail and most of them carry a decent first aid kit. Also, guides typically are permitted in the parks they hike, so they are insured and the park is aware they are there. These two reasons alone are BIG; safety first!
Next, most guides will give you information and have tons of knowledge; they should act as your personal info box, give you some tips, tricks of the area and get you to the spot before the rush, just as the sun sets, etc…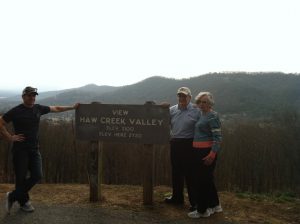 A great guide should share local fun facts, history, some flora knowledge, trail details and so much more. They know which trails pertain to certain skill levels and age. A trial marked "difficult" in Western North Carolina is going to be harder than a "difficult" trail in Florida and potentially easier than a trail marked "difficult" in Montana.
Also, they will know the true distance and elevation and how it is effected by weather; what gear/shoes to wear on certain trails. They will also know the best trails
with views, waterfalls, and streams – but most importantly guides know the overused hikes and the hidden gems.
Often trails are closed or not easy to reach during certain times of the year. We had the NCLINE Adventure truck out this weekend and the road we were on heading to the trailhead was very wet and muddy. There was no way a small passenger car was going to get back to this trailhead.
I would say convenience & customization are the biggest factors. Who doesn't want to get driven around and not have to worry about getting lost (aka: avoid fighting with your spouse) or finding the trailhead?? Your guide should ask questions on your preferences, timeline, expectations and goals for your visit and build your trip around those. Guides know the areas better than most!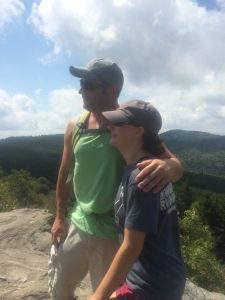 Added perk of having a guide: Guides act as pack mules for you. Often the guides provide lunch/snacks
[our guides carry yummy goodies in and out so you don't have to] and carry extra water. Extra water can be really important on trails that don't have much – especially in the warmer months or at higher elevations.   [Also – which trails are better for dogs.]
Finally – the guide will know where to go off the beaten path – whether it's best for pictures, seasonal foliage or a beer at a small local joint after the hike.
If you are looking for a just a hike, or something more popular, the Internet can be useful, as can guide books from your library. If you want an experience, than I highly recommend a local guide who knows what you are looking for. We even have a simple survey [followed by a conversation] so we can tailor the hike to your exact wants and needs.
With NCLINE Adventures, we want you to EXPERIENCE ASHEVILLE!
Here are some must haves in our Guide's pack: