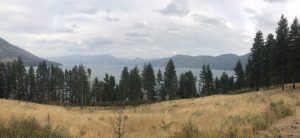 I have been lucky enough to travel throughout the entire USA of my life – both for business and pleasure but this was the first time I spent any significant length of time in Idaho – and it might be my favorite state. Let's start by saying there are only about 1.6 million people in the state and 600K+ live in Boise, ID – meaning the state is not too populated AND about 75% is National Forest. It has tons of outdoor playground space. The weather is dry, not much rain but in the Sawtooth Mountains it's already
in the 20's at night and gets plenty of snow. The Sawtooth range is probably one of the better kept secrets [its not a National Park on purpose to keep traffic down and still allow people to use the land – became a National forest in 1972] The mountains are as beautiful as any in the lower 48, you can actually salmon and trout fish, [the sockeye salmon make the longest journey in the world of any spawning fish] hike, swim, kayak, boat, hunt and so much more. And the views and hiking is amazing. If you are "healthy" and have a day, hike up to TwinLakes in the TinCup trail over near Pettit Lake – its worth the climb. [and swim if you are very so daring once you reach the lakes]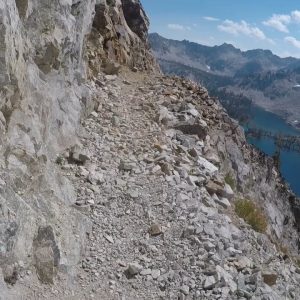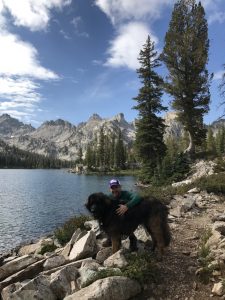 Then there is the panhandle region with the smaller communities of Couer D Alene and Sandpoint, ID each located on its own spectacular lake. They are much smaller than Boise, ID or Asheville, NC but with so much to do. Couer de'Alene breweries are fun, food is good [check out Capones] and you can walk everywhere downtown. Its has lots of shops and a great hike. Tubbs Hill is a great hike that is super dog friendly with lots of spots to sneak a swim and goes around the point so you get some really great views. There is some of the best cutthroat trout fishing in the world in that area.   Again, not enough time spent there and will be going back – but don't pass this part of Idaho up.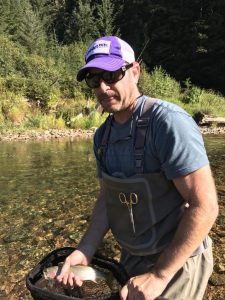 The state has so many beautiful roads with changing topography and vegetation depending on where you are at. Hells Canyon is amazing in its own way while McCall, ID is down the road and it a cute resort lake town. I will tell you that it has a crazy amount of twisty turny roads – like I have never seen. BUT avoid Route 21 [Sawtoooth National Forest to Bosie, ID or reversed]  This is a slow twisty road at 6000 ft without guardrails and is pretty "hairy" without traffic in the daylight.  I suggest RTE 55 thru Garden Valley for he easiest and quickest route – and its still beautiful.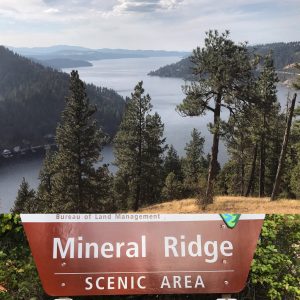 I am not a big city person but Boise, ID didn't have a big city feel. It has a great brewery scene [Sockeye had the best beer in my opinion and the food was amazing too. We really liked the IPA and the Sockeye Salmon Strips for an mid day snack – super fresh and not greasy. Don't miss the hand cut bleu cheese fries at Cloud 9 either. I was surprised how the city was so flat considering there are mountains so close and all throughout the state. It was a great stop for us to get rested – and we stayed at an awesome Airbnb that was its own little cottage with the best host……There is plenty to do in this town.
People in Idaho really don't want others to know how great it is – sorta like Asheville, NC. They wan to keep this great secret to themselves BUT if you get the chance to visit – GO! [There are stickers that even say Idaho Sucks – tell your friends!] Anyway – we will be back sooner rather than later.