Another unrated Mountain Range in the Northern part of Washington – that is (so far) my favorite part of the this State is the Cascade Range.  It has mountains, rivers, lakes and all sorts of topography.  You can choose several routes and activities but I suggest Route 2 and Route 20.  Route 2 runs on the southern part of the larger Cascades through several small towns – Leavenworth, WA being a fun "German" town [all the buildings are structured to look like and old German Village] that is great to visit.  Lots of great fishing and hiking – we choose to hike to Minotaur and Theseus Lakes.  This hike has awesome views and is rewarding, however, it's very steep and rated difficult – I would rate it extreme with over 2500ft of elevation in the first 1.2 miles.  It's beautiful but don't try it if you have bad knees or aren't in hiking shape.
We head East on Route 2 thru the Wenatchee, WA along the Columbia river.  It's fantastic and I never realized how many orchards there are in the region – miles and miles.  From there we broke north into the small town of Winthrop, WA which was one of my favorite spots in the state.  Small town with population of 600 on the east side of the Northern Cascades on Route 20.  The town looks like and old western town that hasn't been touched too much with one main road thru it.  It does have a brewery [Old SchoolHouse Brewery] in the old Schoolhouse right on a small river.  There are old fun shops too.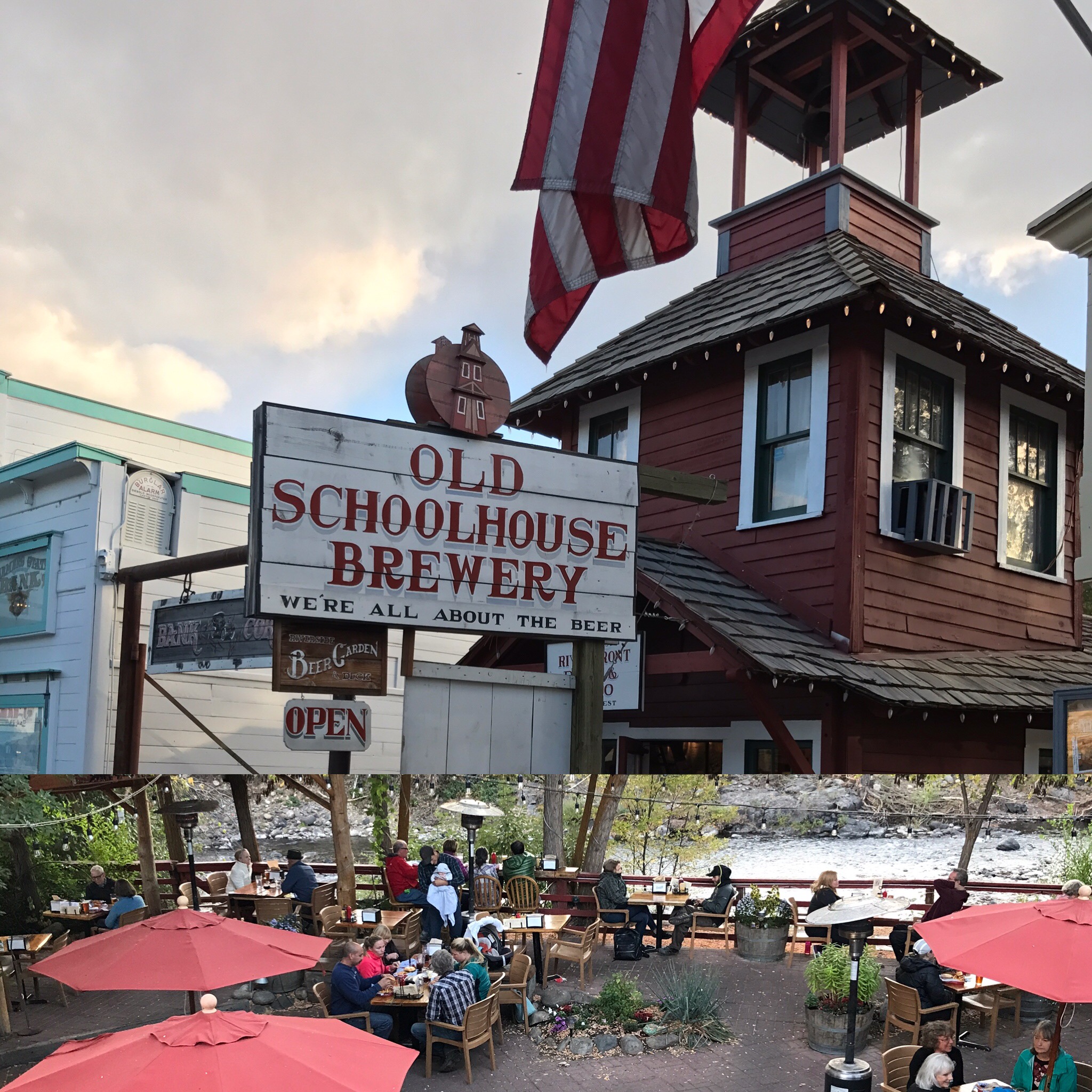 We stayed at River Run Inn Lodge right on the Methow River – with Mule deer out the back door everyday – great staff and accommodations were perfect and the price off season was also pretty perfect!  We hiked Maple Pass [35 miles north of Winthrop, WA] which is a 7.4 mile loop with 2500ft of elevation.  This hike was one of my favorite so far – as to can see the peaks of the Cascades for miles. We happen to have snow the evening prior so it was even more breathtaking.  Spotted a large bear, looked down on Lake Ann and Rainy lake, and were even able to bring Cash along.  Do not miss this hike if you have the chance and hike it counter clockwise.

From there we headed along Route 20 west over to Ross Lake and were able to walk on the PCT across the 540ft Damn to view Ross Lake Resort, which floats on the water.  Down the road – Diablo Lake was spectacular with more views. Route 20 through the Northern Cascades is a very scenic and easy drive.  Take the time to get off the road and hike cause its worth it.
On to Olympic National Park next……